Concept store
Terrasse des épices
The Barber shop
The barber shop by Terrasse des épices will help you discover or rediscover the benefits of this age-old ritual.
Our experienced barbers deliver great haircuts and beard trims. Using authentic instruments and natural products.
Relax and sit back into one of our antique barber chairs and enjoy our vintage furniture and 1920's chandelier.
The overall experience is one of relaxation, and you will leave the barber shop feeling rested and pampered.
Reservation recommended
Tableware
La Boutique by Terrasse des épices, is a specialist in tableware. There is a wide choice of hand-blown Beldi glassware made in Marrakech such as water glasses, coffee or tea cups, bowls and carafes..
Raffia placemats, beldi-design salt and pepper shakers, and a tasty selection of local products such as saffron pistils, honey and flavoured natural waters are also available.
Opening hours : Every day from 11:00 AM to 23:30 PM.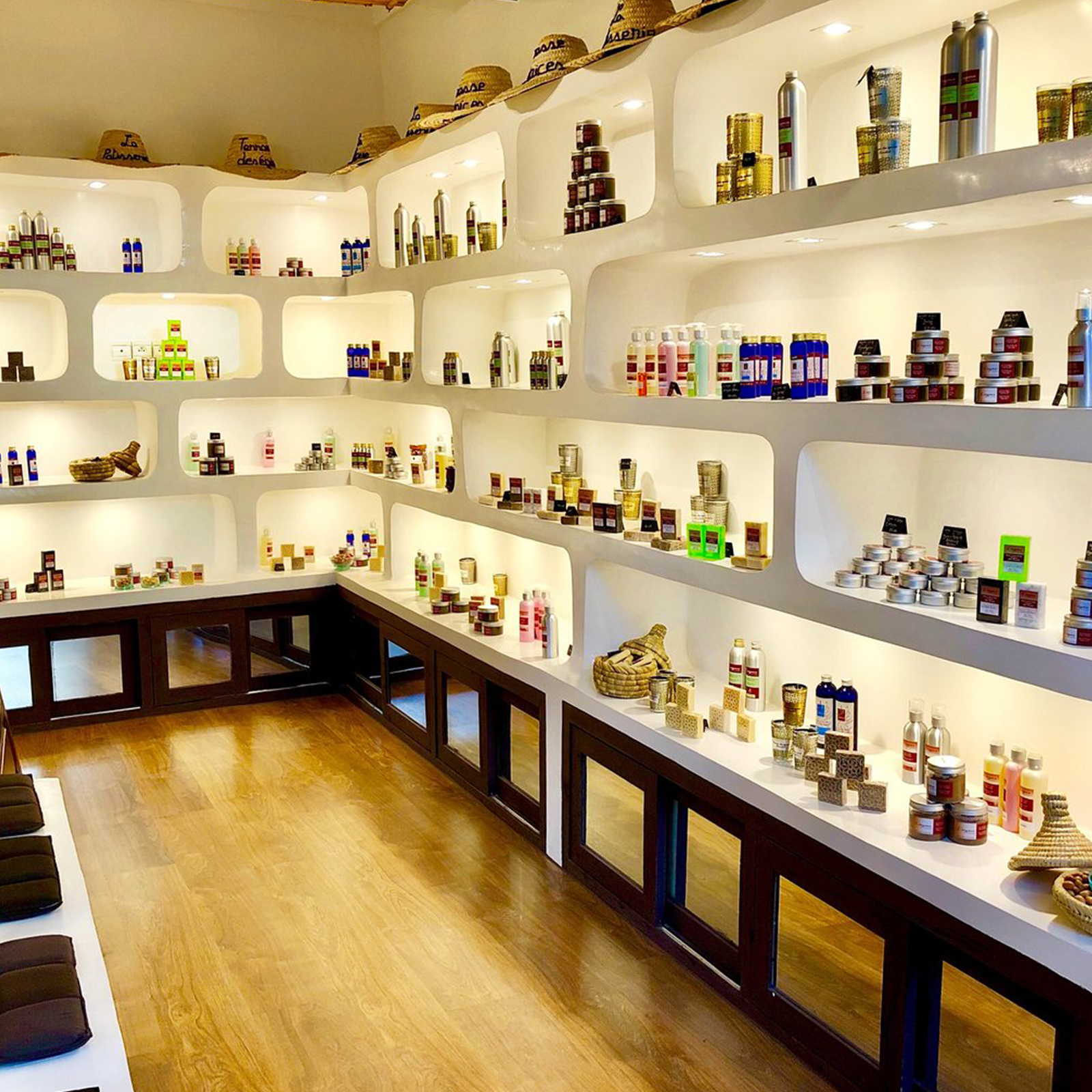 Made in Morocco
In collaboration with small local producers and women's cooperatives, we have selected the best food and cosmetic products from Morocco.
We particularly like the anti-aging prickly pear seed oil, the fig scrub, hand soaps and creams with 100% natural argan oil, hair serum, orange blossom floral waters and a selection of the best essential oils.
So many products for the culinary enthusiasts to discover in our shop.
Thanks to our specially designed containers for return flights, you can take home some of this magnificent Moroccan terroir.
Opening hours : Every day from 11:00 AM to 23:30 PM.