Created in 2007 and located in the heart of Marrakesh's Medina, la Terrasse des épices has quickly become one of the most fashionable places in the Ochre city. We welcome everyone, from locals to international celebrities, in our renown epicurean style.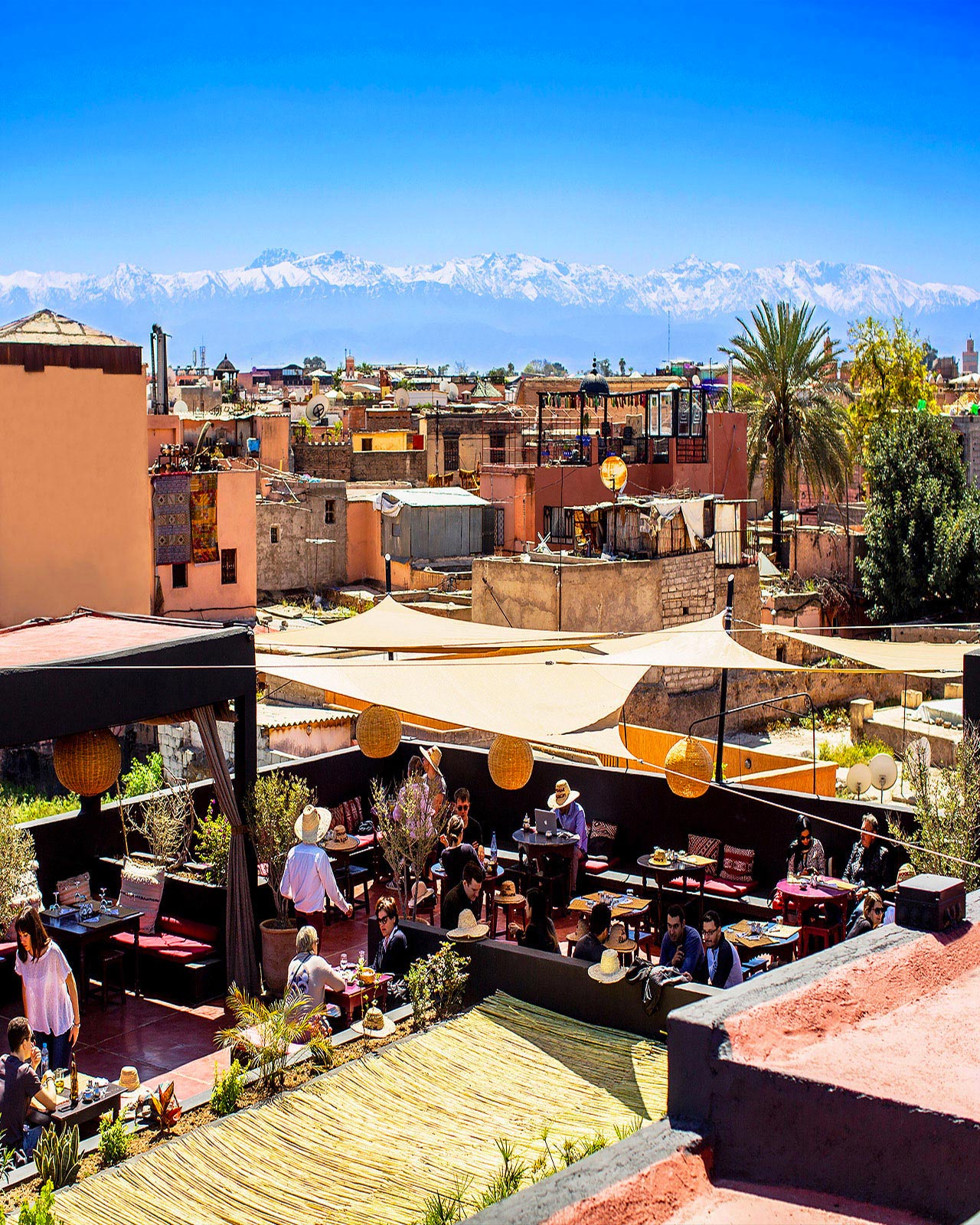 The Experience
La Terrasse des épices, an open-air rooftop restaurant, offers a peaceful and relaxing moment. During the day, enjoy in our authentic setting and appreciate the panoramic view of the Atlas Mountains and the nearby minaret of the Koutoubia.
At nightfall, experience a timeless dinner under the stars of Marrakech.
La Terrasse des épices gathers Morocco's best qualities together, an outstanding and warm welcome, a Moroccan and Mediterranean fusion cuisine including the most famous specialties of Marrakesh.
The bar serves some of the best Champagnes and an exclusive cocktail menu renewed every season.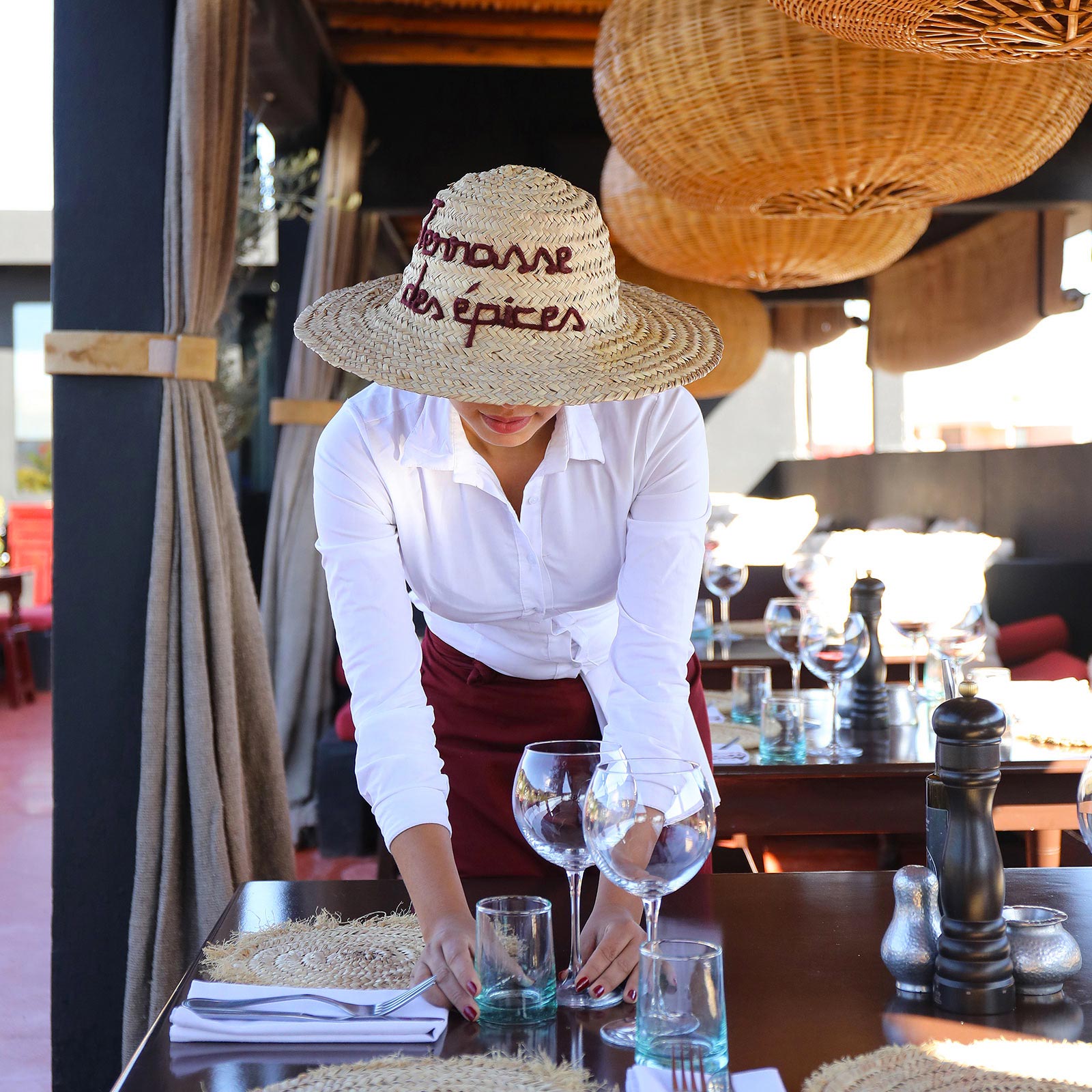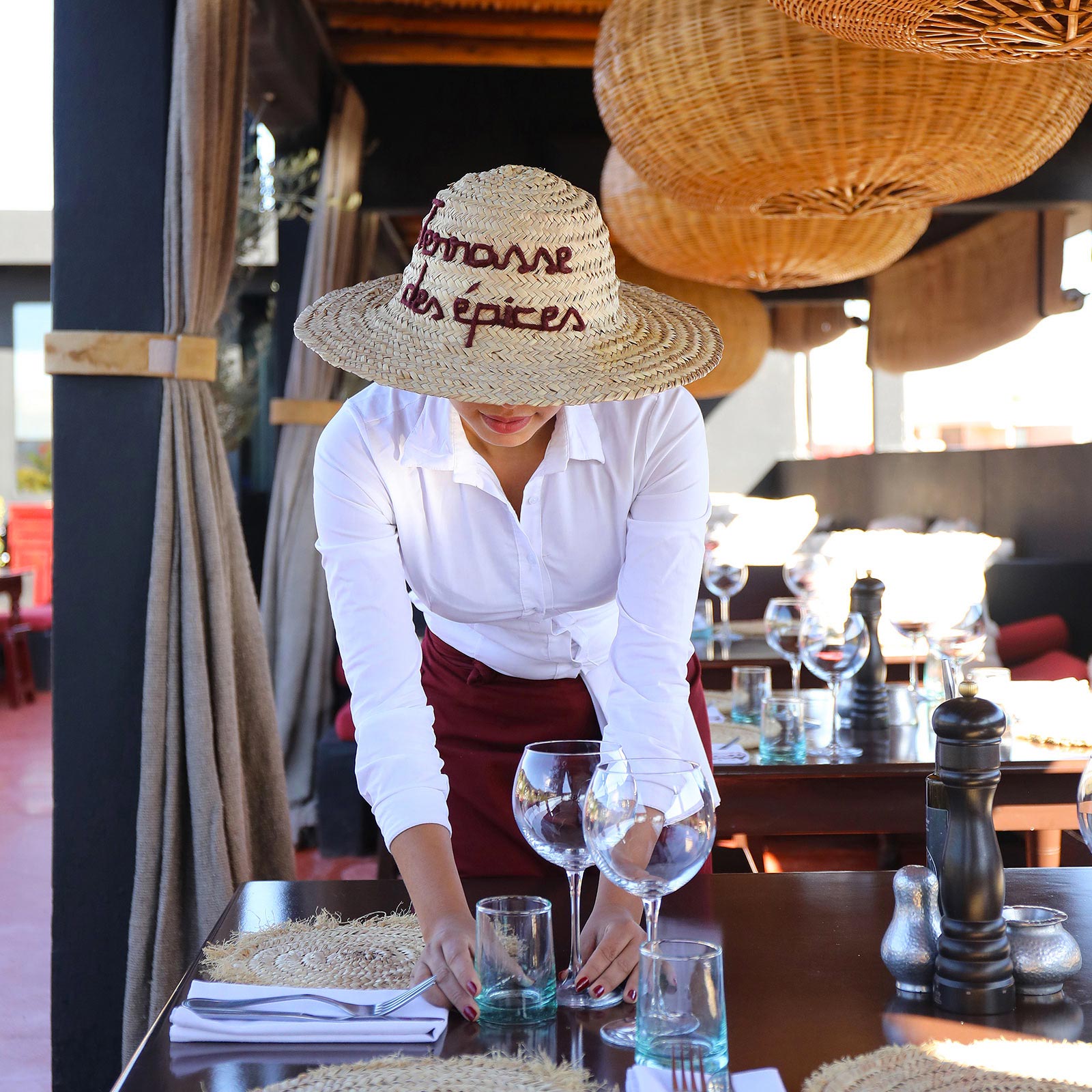 Open every day from 12:00 PM to 5:00 PM and from 6:30 PM to 11:30 PM, it is really when the beat of the city's best DJs and musicians can be heard that la Terrasse des épices experience takes on its full spectrum.
First service : 12:00 PM - 12:30 PM.
Second service : 2:00 PM - 2:30 PM.
The restaurant has tables both in the sunlight or in the shade, and all tables are equipped with water misters during the warmer periods of the year.
First service : 6:30 PM - 7:00 PM.
Second service : 9:00 PM - 9:30 PM.
The restaurant offers a selection of open-air tables, large open and sheltered lounges, and cosy intimate alcoves. Each table has its own heater during the colder periods of the year.
Last orders can be placed up to 45 minutes before closing time.
Oriental pastries have always had a central place in Moroccan gastronomy.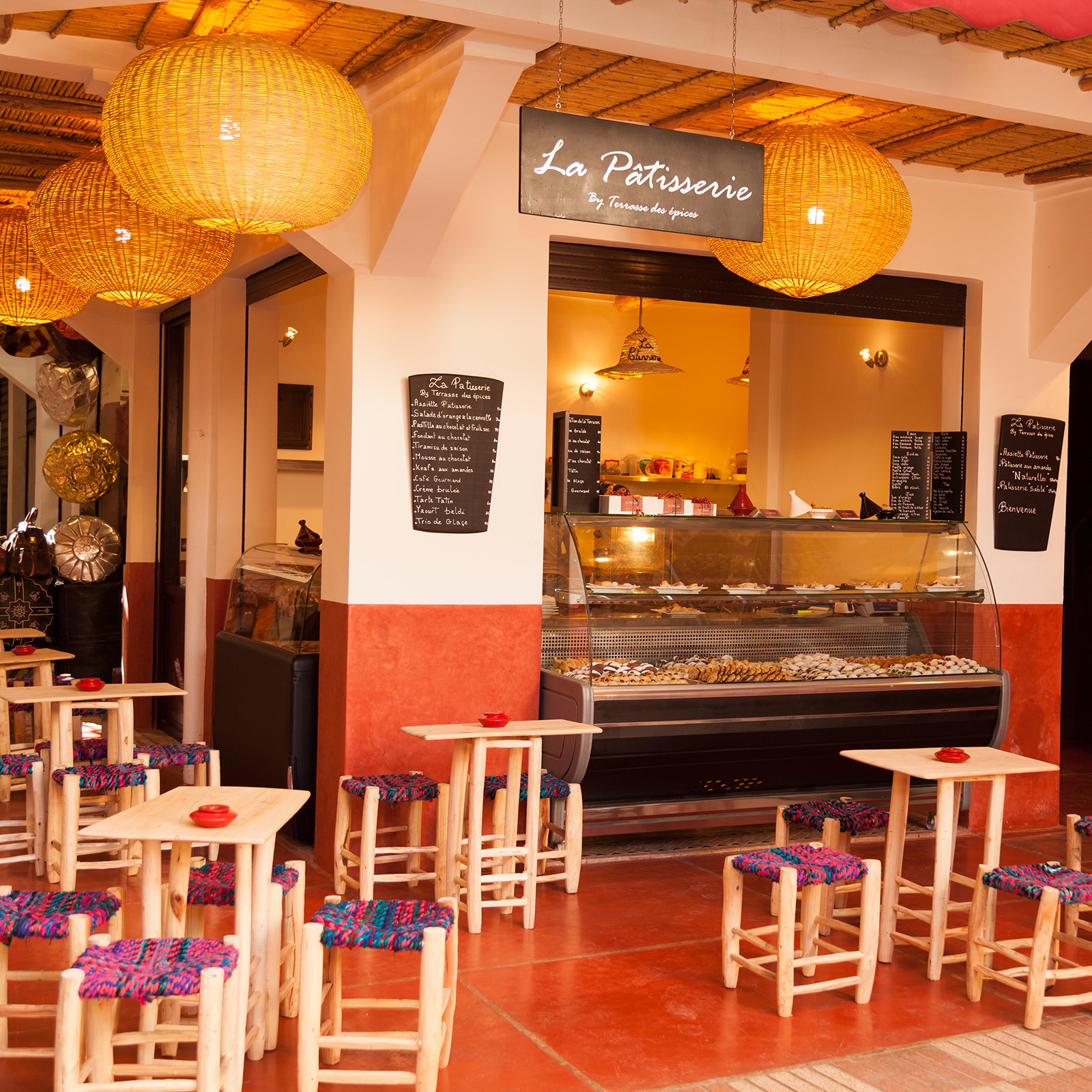 La Pâtisserie
Located two floors below the restaurant, La Pâtisserie by Terrasse des épices sells freshly hand-made pastries following traditional recipes to eat in or take away.