Our story
Terrasse des épices
A restaurant is above all a story of men and women who are passionate about their work. The joy of sharing, the desire to please.
In 2005, Nicolas Nancy, originally from the south-west of France, seduced by the magic of the ochre city and the big heart of the Marrakshies decided to settle in Morocco.
His wish was to make travellers from all over the world discover the magic of the terraces nestled on the roofs of the Riads, the gentle way of life and the sunsets against the background of the Muezzin's melodies.
In 2006, Nicolas discovered this immense terrace built on the ruins of an old caravanserai in the heart of the Medina. He saw the potential of this unique place with a breathtaking view of the famous Koutoubia Mosque and the snowy peaks of the Atlas Mountains.
A few months later, in October 2007, the Terrasse des épices opened its doors, the first open-air rooftop restaurant in the heart of the Marrakech medina.
Marrakchis and tourists met there at any time to enjoy this haven of peace.
La Terrasse des épices quickly became a true institution !
Many international celebrities come here regularly such as Nicolas Cage, Jessica Alba, Denzel Washington and many others, their pictures are on display in our restaurant.
In 2016, as the city became a major tourist destination, Nicolas Nancy hired Arnaud Doux as general manager and partner of the restaurant.
Together, they decided to evolve the concept by offering their customers a new experience.
They started by creating a new Mediterranean menu with Moroccan flavours while keeping the most famous specialities of the city.
All dishes were homemade as they still are, with fresh food delivered daily.
Soon after they employed a new bar manager and created a new signature cocktail menu which is renewed every season.
They integrated a sommelier into their team to help their epicurean clientele discover the riches of Moroccan and international vineyards with the sole aim of offering an exceptional moment.
It is to the beat of the best DJs and musicians of the city that the experience will take its full spectrum .
Thanks to the love of a job well done and the loyalty of its ninety employees, the spice terrace has become one of the most fashionable addresses in the Ochre city...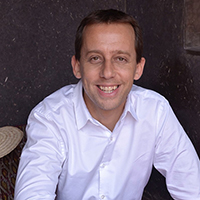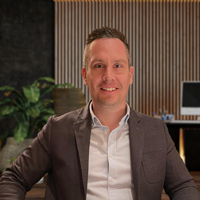 Arnaud Doux
General manager/partner.