Our specialities
Terrasse des épices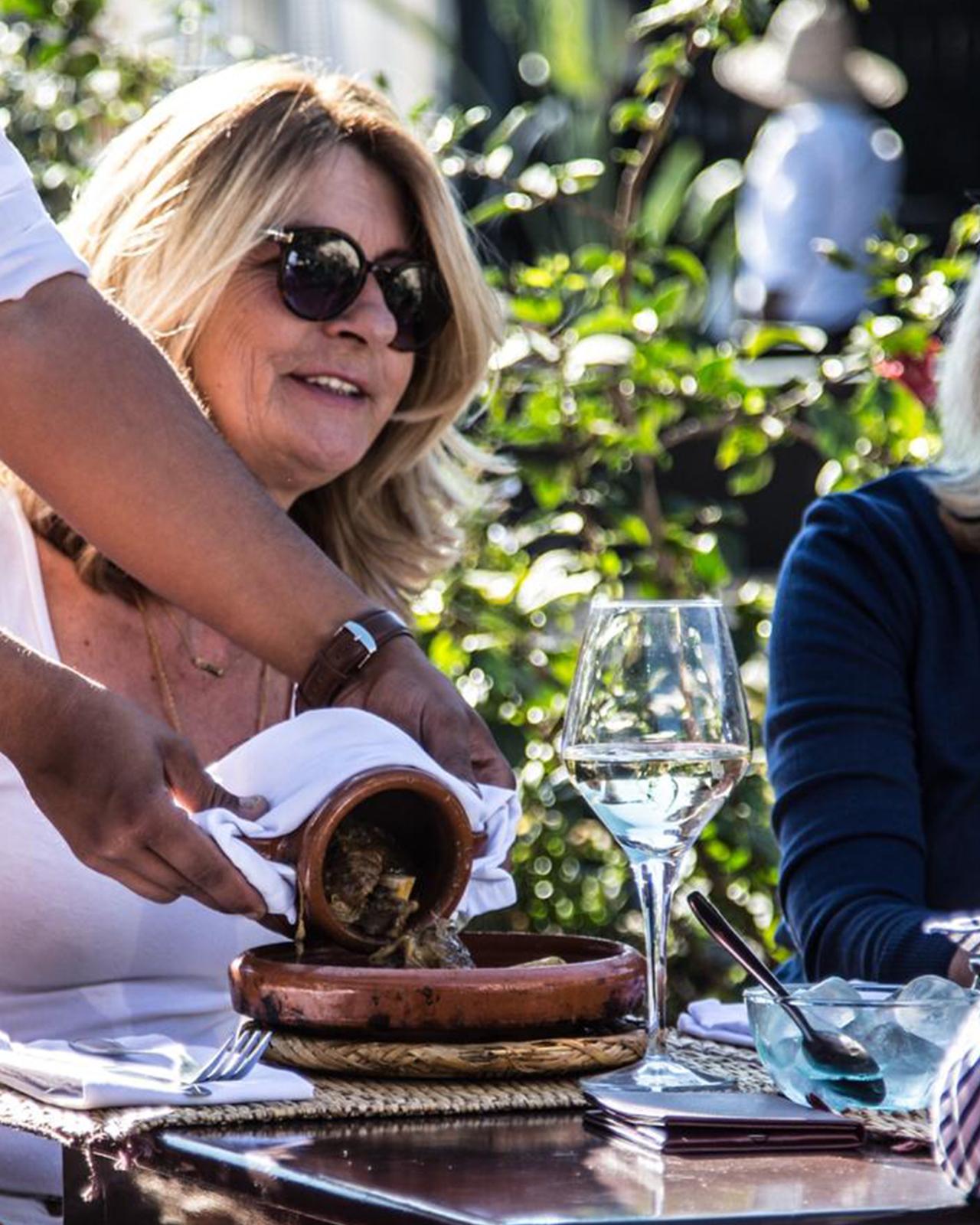 Tanija Marrakchia
A speciality of the city of Marrakesh and of la Terrasse des épices since its opening. The traditional Tanija Marrakchia, its name refers to both the content and the container, is prepared by our Chefs according to the ancestral recipe.
Our Tanija Marrakchia is made using the traditional method; cooked for over 6 hours in an earthenware jar buried under hot ashes in a wood-burning oven used to heat a Hammam. The flavours created are robust yet light, rustic yet refined.
Due to its success, we advise to pre-order this dish when making your reservation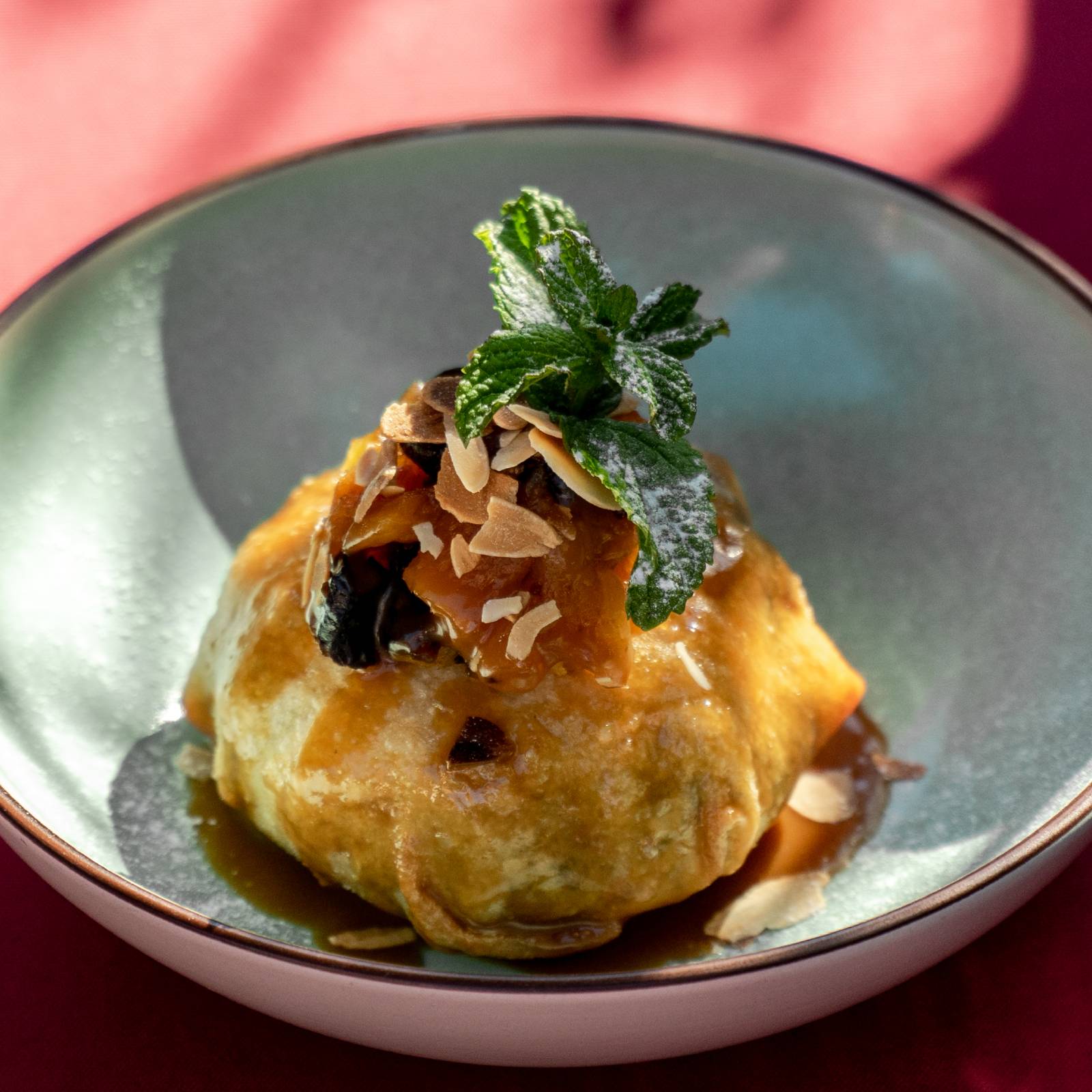 Chocolate Pastilla
This signature dessert has already won over many of our customers.
The chocolate and dried fruit pastilla by Terrasse des épices offers a new take on this ancestral dish of Morocco.
The crispness of its Pastilla leaves, its unctuous chocolate ganache with spices and its caramelised dried fruits, make this sweet course an unforgettable moment for your taste buds.